Chaya pata (Photographs)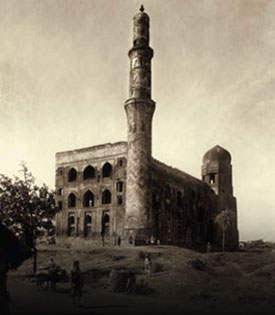 Raja Lala Deen Dayal Collection
This rare collection comprises photographs, glass plate negatives and studio furniture of the legendary 19th century photographer, Raja Lala Deen Dayal.A great artist and technician,the legacy of his negative plates and original prints are of great importance to the world of photography. The collection includes the British rule in India, portraits of royalty as well as the common people, landscapes and monuments.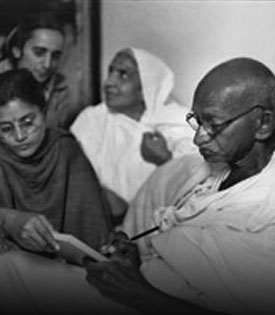 Henri Cariter-Bresson Collection
This collection includes photographs taken by the renowned French photographer, Henri Cariter-Bresson, as documentation of the socio-political life of pre- and post-independent India and its important leaders such as Gandhiji, Nehru and their contemporaries.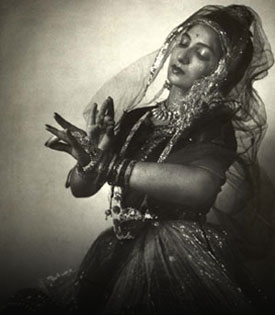 Sunil Janah Collection
Sunil Janah, a distinguished photographer, is well-known for his documentation of the tribal and socio-economic life of India during the early 20th century. In addition to portraits, the collection also includes landscapes and photographs of renowned dancers of his time, such as Balasaraswati and Indrani Rehman.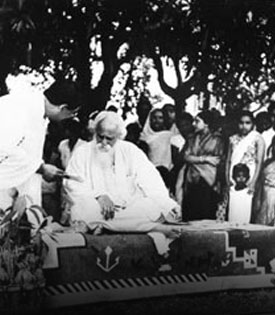 Shambu Shaha Collection
This collection includes photographs taken by the Late Shambu Saha during his stint at Shantiniketan where he documented Gurudev Rabindra Nath Tagore and the activities of his school.It is particularly valuable because Shri Saha succeeded in capturing some rare and poignant moments of Gurudev and his associates
Digital Images
D. R. D. Wadia Collection
Contains photographs of national and international events and important personalities of pre- and post-independence India. The collection also includes portraits of eminent personalities and photographs of important political events
David Ulrich Collection
Renowned American photographer David Ulrich's photographs are on nature and rock art. They are a photographer's attempt to highlight nature's beauty even during natural calamities such as volcanic eruptions.
Jyoti Bhatt and Raghava Kanerria Collection
These two photographers have documented and presented a visual narrative of the lives of the people of Saurashtra in black and white.
Ashvin Mehta Collection
This contemporary photographer from Mumbai has photographed nature in two series titled: "The Third Eye" and "Gifts of Solitude", in colour and black and white respectively. Most of the images captured are of nature and its beauty as perceived by the photographer's lens.
The "Celebrating the Timeless" Collection contains photographs taken by the renowned photographer and donated by him in the form of CDs and DVDs. The collection also includes some of his unpublished articles,, correspondence and review of exhibitions.