Audio- Visual Research Documentation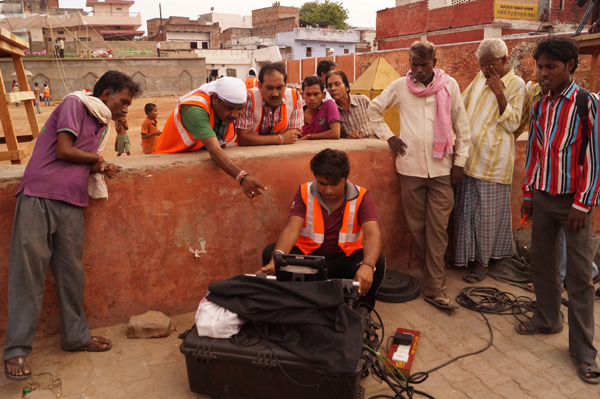 Audio/visual research documentation is the mandate of Media Centre. It is manned by in-house team, works on research themes of IGNCA, does recee, preliminary research and also undertakes field research while documenting and identify experts for their contextual sound bytes and finally creating documentations and then documentaries.
IGNCA is fully equipped to undertake documentation projects in the field.
Apart from field documentations, IGNCA's Media Centre does documentations with multi camera set up in the Studio. These documentations are limited to small group performances, interviews etc.
Current documentations : IGNCA has done a huge documentation on Ramnagar Ramlila.।
Other Links
Published DVDs
Audio-visual exhibition on the occasion of 25 years of IGNCA