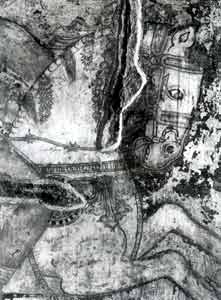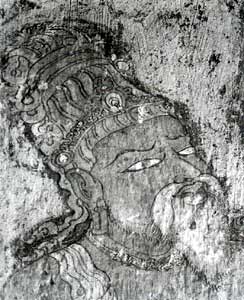 The walls speak in Brhadeesvara Temple

IGNCA has in its archives a substantial collection of slides that narrate the story from the walls of Brhadeesvara temple in Tanjavur.

These in fact are the first set of photogrpahs to be taken of the walls of the inner ambulatory. The slides were made by Shri Benoy Behl for IGNCA in December 1992 and January 1993. In all, the set has 843 slides. Part of the collection are the images of murals on the wall (outer) of the sanctum sanctorum (Garbgraha) and the dance karanas.

The paintings in the bays of the inner ambulatory (prakara) go up to a height of over 16 feet. The paintings have a highly reflective surface. So special arrangments had to be done to capture the upper part of the paintings. Strong lights were prohibited by the Archaeological Survey of India. A challenge was also posed by the width between walls, which wasonly five feet.

During the course of the shooting, the team discovered a panel of 223 sculptures that were in the top. These depict 81 karanas by women, playing musical instruments. The panel is dated at 10th C.A.D. The sculptures are not one foot high and nine inches broad each.

Part of this panel is also a sculpted Shivalinga. This panel is just next to the ceiling at a height of about 16 ft. and are not visible from the bottom. The figures are all about 1 1/2″ (one and half) feet high. They appeared to have been plastered, with plaster peeling off in most places. As the paintings and sculptures were photographed, they were measured and the details were recorded, forming a comprehensive documentation. Benoy Behl was commissioned by IGNCA to do this work. The academic guidance for the project was given Dr. R. Nagaswamy. The slide collection forms part of Janapada Sampada Division's Kshetra Sampada project. However, the slides in themselves are an important and separate study material.
– Mangalam Swaminathan
More Detail about Brhadisvara Temple Multimedia Project