Dr. V. S. Wakankar Centenary Celebration
(May, 2019-May, 2020)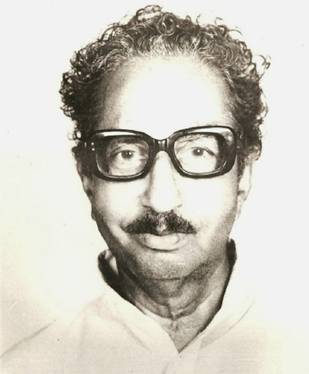 The Indira Gandhi National Centre for the Arts (IGNCA) has conceived a major academic programme, which relates to explore artistic manifestations emanating from man's primary sense perceptions. Most probably, man's first awareness of the world around him came through his primeval sense of sight and his ability to hear. This rock art forms a crucial component of the Adi Drishya Programme.
Dr. Vishnu Shridhar Wakankar (4th May, 1919 – 3rd May, 1988) was an Indian archaeologist, Epigraphist, Artist and also an expert of Numismatics. From 1954 onwards, he carried out extensive field-work on rock art in India and abroad – Europe, North America and the Middle East. It is estimated that he discovered and documented some 4,000 decorated shelters in India. The most important of his discoveries is Bhimbetka (Madhya Pradesh) in 1957 which has one of the largest concentrations of rock paintings in India. These caves were declared as World Heritage Site by UNESCO in 2003. The centenary year of Padmashree Dr. V. S. Wakankar commenced from May, 2019.
On this ocassion, IGNCA under its Adi Drishya department has organised various programmes as a part of the Dr. V. S. Wakankar Centenary Celebration.
List of programmes held during Centenary Celebration of Dr. Wakankar.